The Annual Sudha Sale Benefit is slated for 2 weekends – November 9, 10 and again on 16th and 17th  at Strawberry Village in Marin County.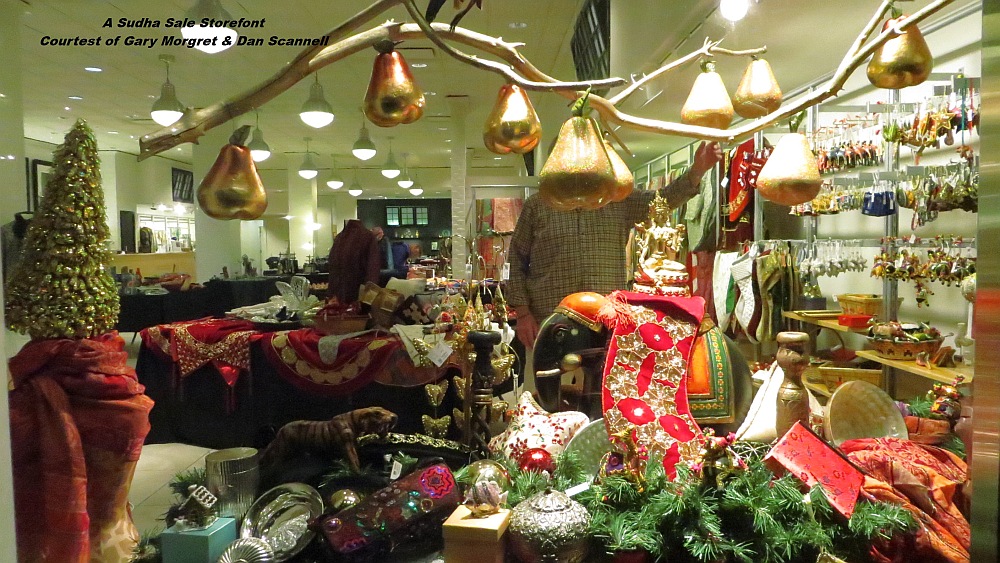 This being the 10th year, we have expanded our charities to 4 nonprofit institutions. Bread & Roses where we started the concept of giving though selling my collections of jewelry and textiles 10 years ago, has taken a life of its own. Through the commitment of innumerable volunteers, donors and friends we have raised substantial amounts of money. The pop up store which is normally  for 2 weeks, gets donated by individuals or shopping centers and whatever the House of Pennathur sells of its merchandise at retail during this time is  donated to chosen nonprofit institutions that impact our communities.
I don't need to tell you the far reaching impact of the work Bread & Roses does to uplift people isolated from society by bringing hope and healing through live professionalentertainment.  Our gift to them furthers their mission and supports some of the 600 shows they perform each year.
Angel Island Conservancy works in partnership with Angel Island State Park to raise funds to offer  Scholarship Programs, funding visits for under-served students or implementing an Interpretation Master Plan to elevate Angel Island to a Bay Area must-see destination.
Gateway Public Schools – This year we chose this institution as a beneficiary of the Sudha Sale, not only because its Principal Sharon Olken has positively impacted WPO where I am a member, but also has told a compelling story of the remarkable work that they are doing with students to prepare them for their future. We believe that through education we can impact the youth in this school to fulfill and change their lives for the better and prepare them for college.
Lastly, we have included The Friendship Club as a beneficiary. Juliet Erikson who taught us  the "Art of Persuasion", made a strong pitch to help this institution that engages, educates and empowers girls at risk in Nevada County.
I hope to see you all at the opening at Strawberry Village in Mill Valley, right off the freeway at the Tiburon Blvd exit on 101.