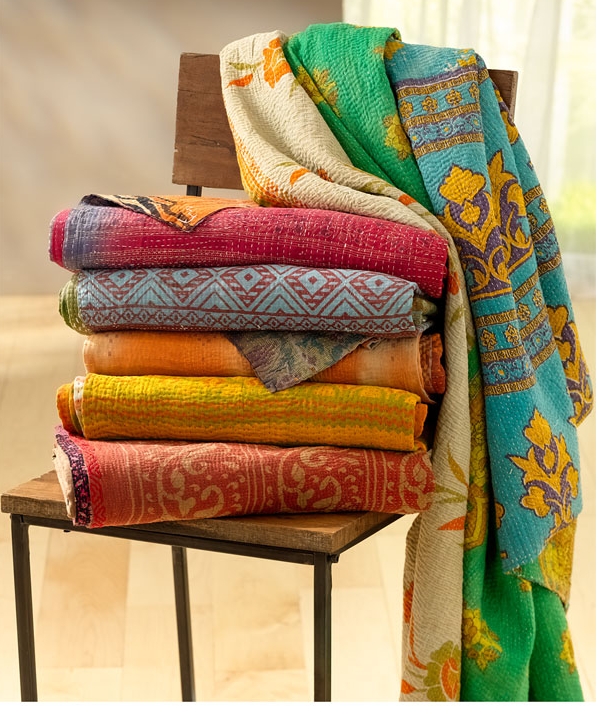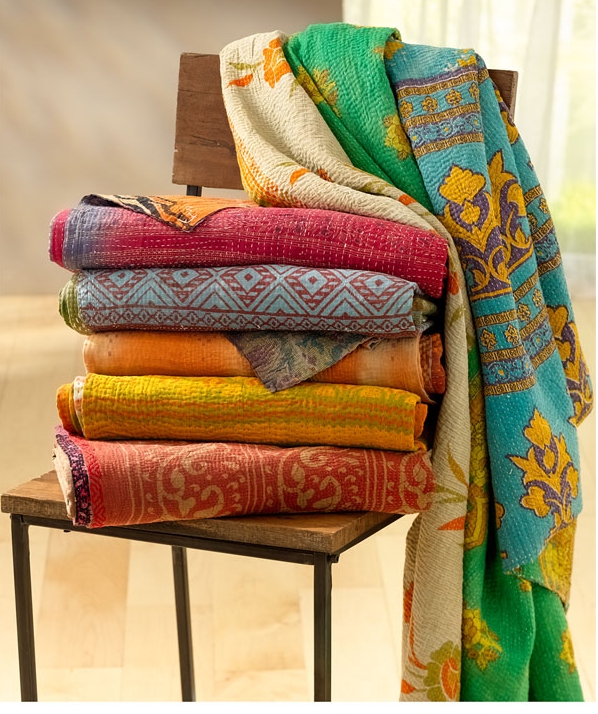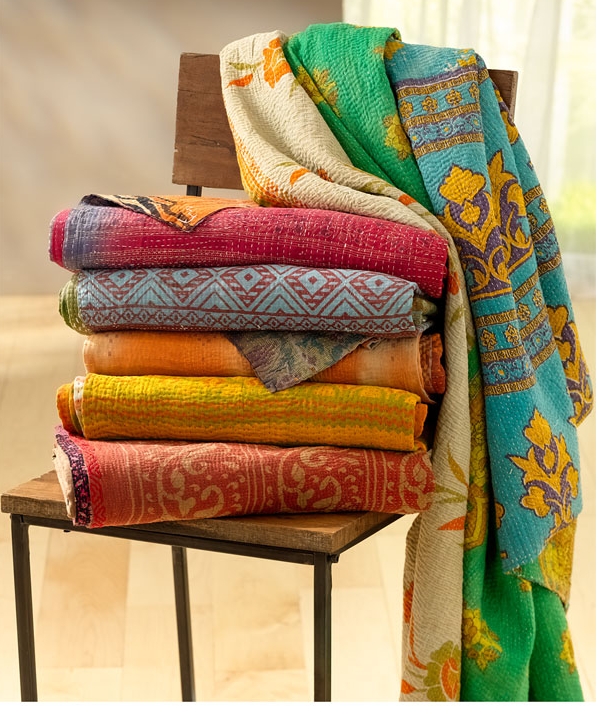 What is unique about this technique from West Bengal is that long before sustainability was a buzz word, the women in Calcutta region would embroider on old cotton saris and recycle them for homes.  Many of the saries were so well worn they would be patched together and that would lend an air of authenticity.
To create these works of art, women would gather multiple layers of assorted cotton saris and  sew them together. Then with weights placed on each corner to stretch the fabric, the women do a running stitch through the many layers. The stitches often are interspersed with alternating long and short stitches.  Often the threads for the embroidery are drawn out of the edges of the saris! Because the saris have been worn for long and washed repeatedly, the colors are often muted and to our modern eye look sophisticated.  Since it is as lovely from either side, it is reversible!
Each woman uses her imagination to do the quilting.  Every piece thus becomes one of a kind.
The works of these village women is carefully brought to the West by Sudha and is now available at select stores and on the web.